There is apparently no ceiling for Donald Trump. Or maybe he's just smashing it while Hillary Clinton bleeds everywhere, uh, figuratively-speaking.
In a
SurveyUSA poll conducted among registered voters a few days ago
, Trump beats all four Democratic candidates in a head-to-head matchup. Yes, he beats Hillary. Interestingly, the four prospective matchups are Trump-Clinton, Trump-Sanders, Trump-Biden, and Trump-Gore. In an election campaign full of surprises (as noted previously, if not for the Trump phenomenon--
the most exciting political development in my lifetime
--I couldn't stomach writing about this), it's remarkable that Trump is now on the verge of being cast as the Republican nominee, while the jury is still out on the Democratic side. Show me a pundit who was predicting that to be the case three months ago!
The poll includes some selected cross-tabs, including race, income, and education. There is, at 16% of those polled, a substantial "undecided" contingent. The election is more than a year away, after all.
The figures are pretty similar across potential Democratic challengers versus Trump, so I'll reproduce the Trump-Clinton ones here since that's still probably the most likely of the hypotheticals.
Among whites, Trump wins 51%-34%. That breaks 60%-40% under the presumption that the undecideds split identically to those who've expressed a preference, right at the cusp of what a Republican will need among whites
to have a shot nationally
.
Or that would appear to have been the case based on the last few presidential elections, anyway. But Trump polls exceptionally well among non-whites for a Republican. Among blacks, he only gets beaten by Clinton 25%-59%. Even if the entirety of undecided blacks vote Democrat, for the GOP to only lose by a margin of 3-to-1 among blacks is, almost literally, incredible.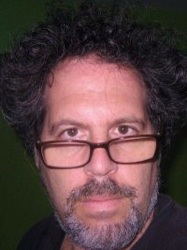 Quite punchable
Among Hispanics, Trump loses 31%-50%, or 38%-62% if undecided Hispanics break in the same way. Despite promising a serious border fence/wall and deportations of illegals, he appears to be doing about as well as McCain did among Hispanics.
Sit down, Jorge. Sit down
.
And among Asians, Trump is slightly edging Clinton out, 41%-39%. #BlackLivesMatter
may be doing more
for Republican 'minority outreach' than any amount of the usual
pathetic pandering
the GOP establishment has made part of its act could ever hope to accomplish, and without turning off Core America in the process.
Trump also wins among the affluent ($80k+) and the educated (BA+), 45%-41% and 48%-40%, respectively.
Arthur Goldwag wept
. Parenthetically, Goldwag looks
just like you'd expect him to look
.